Main Content
Hong Kong Committee for UNICEF
HONG KONG COMMITTEE FOR UNICEF
Hong Kong Committee for UNICEF (UNICEF HK) was founded in 1986 and was established as an independent local non-government organization to raise funds through public donations, partnerships with companies, special events, etc. to support UNICEF's work. UNICEF HK also promotes and advocates for children's rights via organizing education and youth programmes in Hong Kong.
THE COUNCIL
Mrs Anson Chan, GBM, GCMG, CBE, JP
Mr Leung Chun Ying, GBM, GBS, JP
Mrs Sophie Leung, GBS, JP
Mr Dicky Yip, MBE, BBS, JP
Mr Henry Tang, GBM, GBS, JP
ACTING EXECUTIVE DIRECTOR
Ambassadors
Ambassadors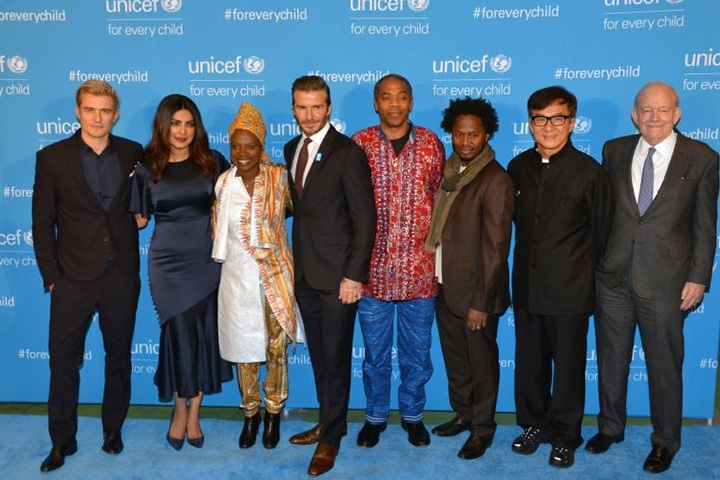 © UNICEF/UN044047/Nesbitt
UNICEF ambassadors have a wide range of talents and achievements, and they all share a commitment to improving the lives of children worldwide.
Our ambassadors are in a position to focus the world's eyes on the needs of children, both in their own countries and by visiting field projects and emergency programmes abroad. They make direct representations to those with the power to effect change. They use their talents and fame to fundraise and advocate for children and support UNICEF's mission to ensure every child's right to health, education, equality and protection.
For more about UNICEF ambassadors and their work, please visit UNICEF Global website.