Main Content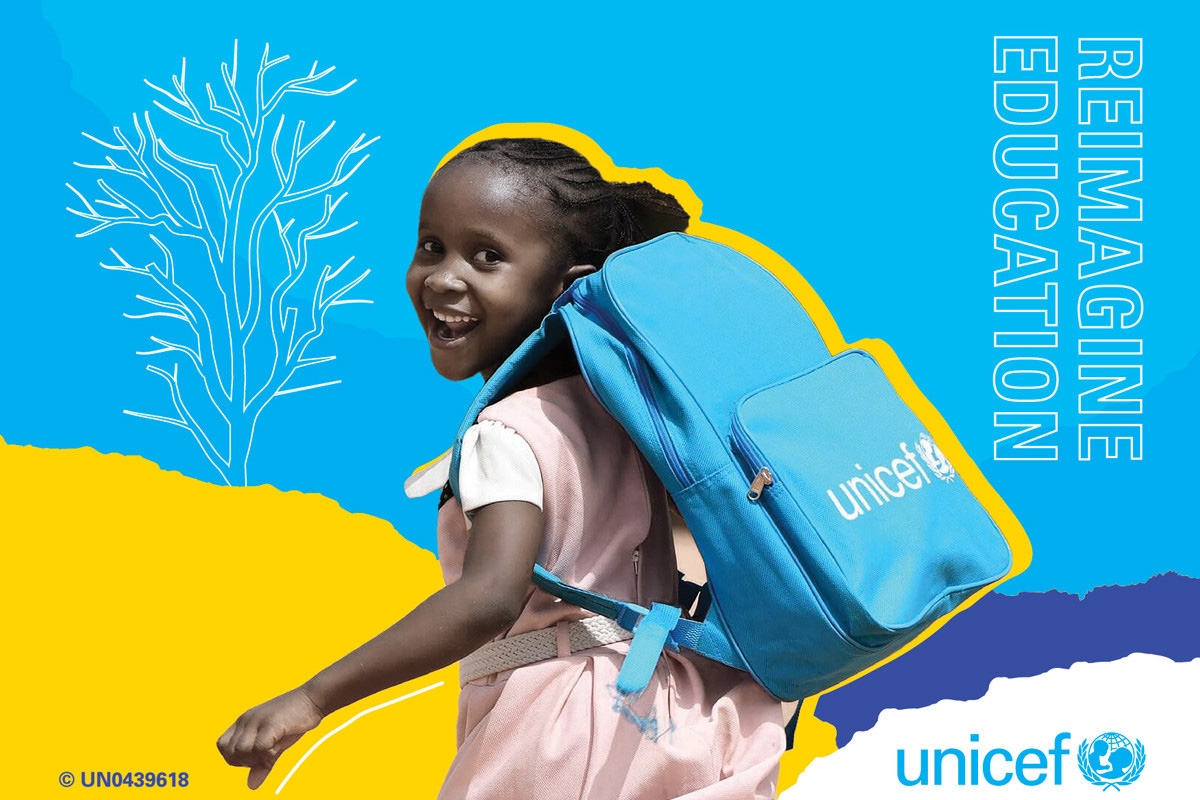 "Reimagine Education"
- Realizing the right to education for every child -
An entire generation of children has seen its education interrupted due to the COVID-19 pandemic in 2020. At their peak, nationwide closures disrupted the learning of 1.57 billion students — or 91 per cent of schoolchildren worldwide — with devastating consequences.

Marginalized children pay the heaviest price as inequalities in learning widen. Some 346 million young people do not have access to the internet for remote learning. Previous shutdowns have also shown that children who are out of school for extended periods, especially girls, are less likely to return.
Education is a right and a crucial opportunity. It holds the key to a better life for children and adolescents. The near universalization of primary schooling is one of the great global achievements of the past 50 years. In the early 1950s, some 50 per cent of primary school-aged children were out of school. Today, that figure has come down to 9 per cent.

Although more children today are enrolled in school than ever before, the conventional education inputs are not improving learning outcomes. An estimated 617 million children and adolescent are unable to reach minimum proficiency levels in reading and mathematics — even though two thirds of them are in school. A lack of trained teachers, inadequate learning materials and poor sanitation facilities make learning difficult for many children. Others come to school too hungry, sick or exhausted from work or household tasks to benefit from their lessons.

The above mentioned global learning crisis, inequitable access to education for children and adolescent, and education in emergencies are the fundamental challenges in preparing children and adolescents for life, work and active citizenship.
At least 175 million pre-primary school-aged children and 262 million primary and secondary school-age children — one in five — are still not accessing education, even before the pandemic.
387 million primary school-aged children are failing to learn basic numeracy and literacy.
Almost half of children with disabilities in developing countries are out of school.
27 million children in 24 conflict affected countries are out of school.
By 2030, of the 1.4 billion school-aged children in low- and middle-income countries, 420 million will not learn the most basic skills in childhood and 825 million will not acquire basic secondary-level skills.

Without skills for lifelong learning, children face greater barriers to earning potential and employment in later life. They are more likely to suffer adverse health outcomes — threatening their ability to build a better future for themselves and their communities.
Throughout 2021, UNICEF took a strong stand to demand that Govemments reopen schools for in-person learning and supported countries to ensure children could learn even during school closures. Specifically, the organization helped nearly 49 million out-of-school children to access education, including 6.4 million children on the move and 31.7 million children in humanitarian settings. UNICEF also strengthened COVID-19 prevention in schools by delivering hygiene and sanitation kits for infection prevention and control to 2,474 schools and learning spaces.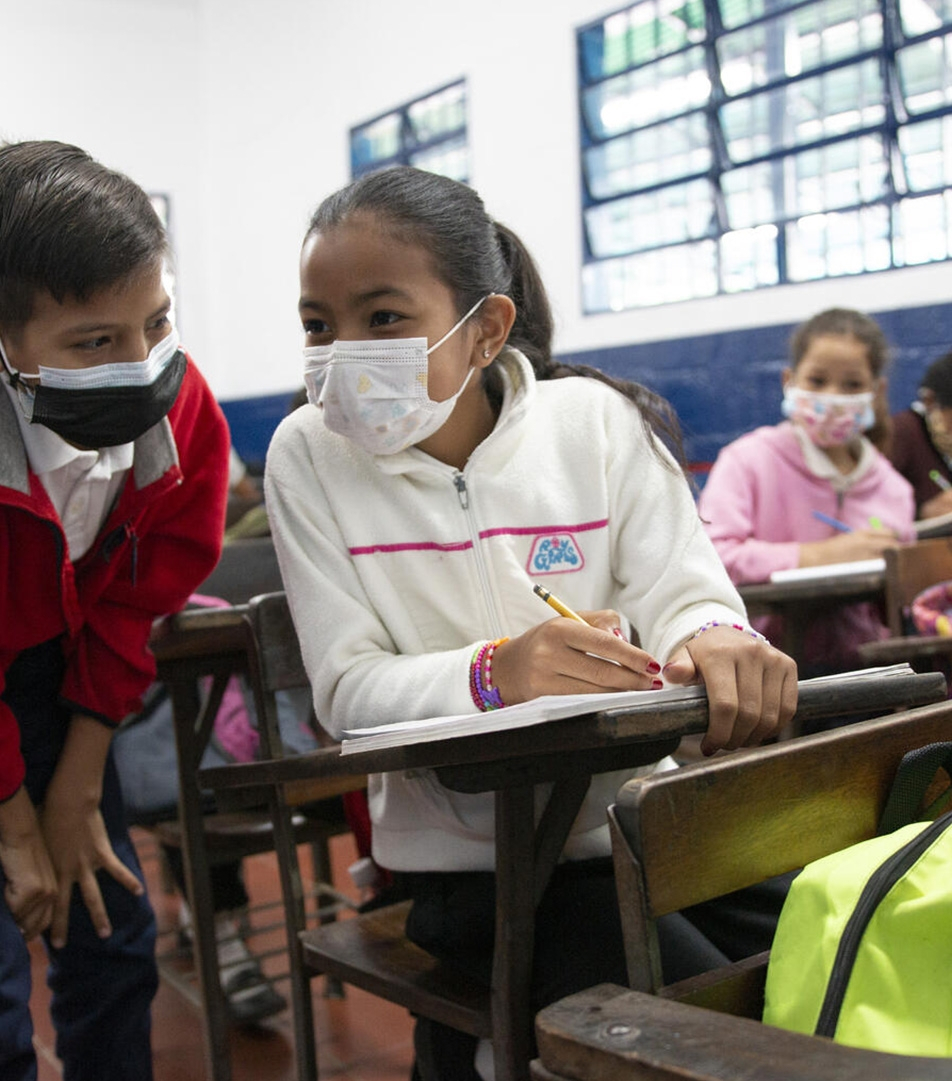 © UNICEF/UN0593182
LONG-TERM SOLUTIONS
In 144 countries and regions around the globe, UNICEF works to provide learning opportunities that prepare children and adolescent with the knowledge and skills they need to thrive. Our approach to education ensures children are not only taught to read and write but to be active members of society who share their knowledge for the benefit of all.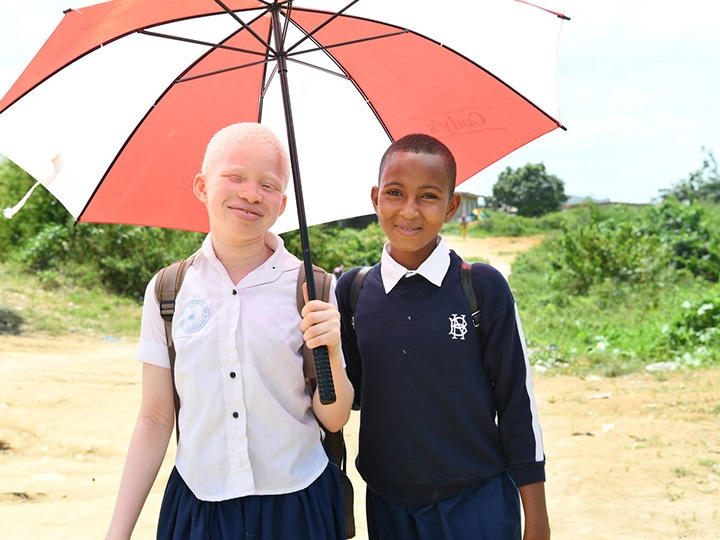 © UNICEF/UN0150303
1. Equitable access
Gender-equitable access to quality education from early childhood to adolescence
Priority focus on the most marginalized, including the extreme poor, displaced and refugee communities, children with disabilities, ethnic and linguistic minorities, and girls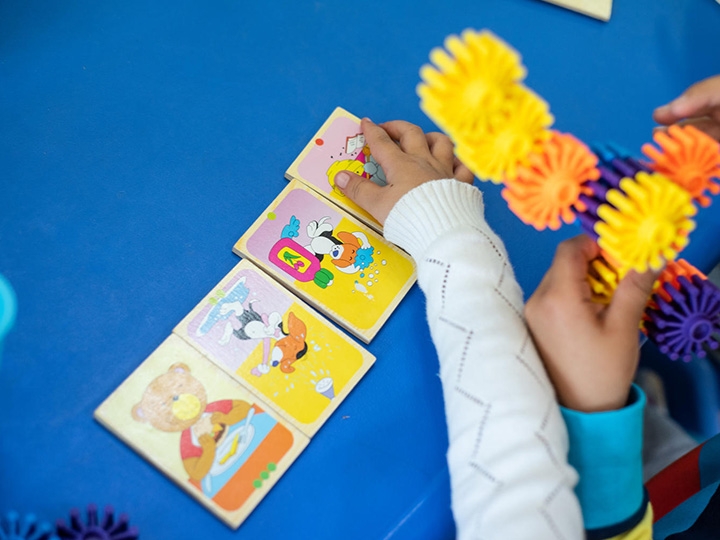 © UNICEF/UN0253428
2. Quality learning outcomes
Priority focus on pre-primary education
Mother tongue and multilingual education
Support to parents and caregivers to provide early learning within home and
community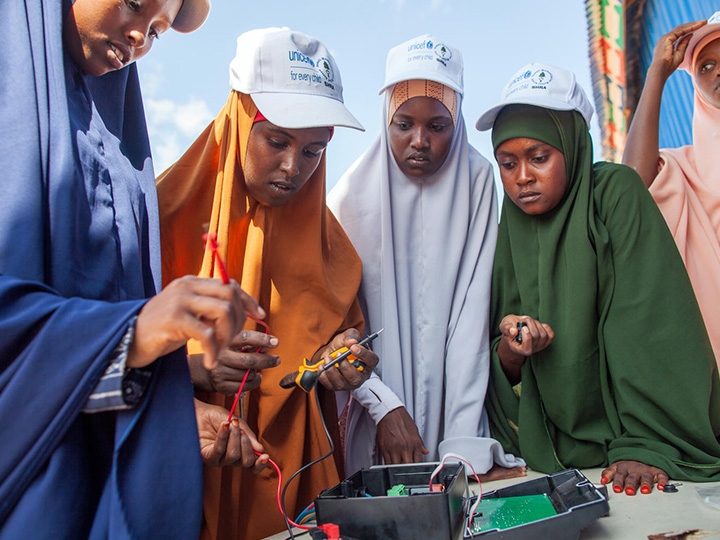 © UNICEF/UNI226065
3. Skills development
Enhance adolescent's skills for employability and transition into decent work
Responsive to the demands of the labour market
Gender-equitable skills development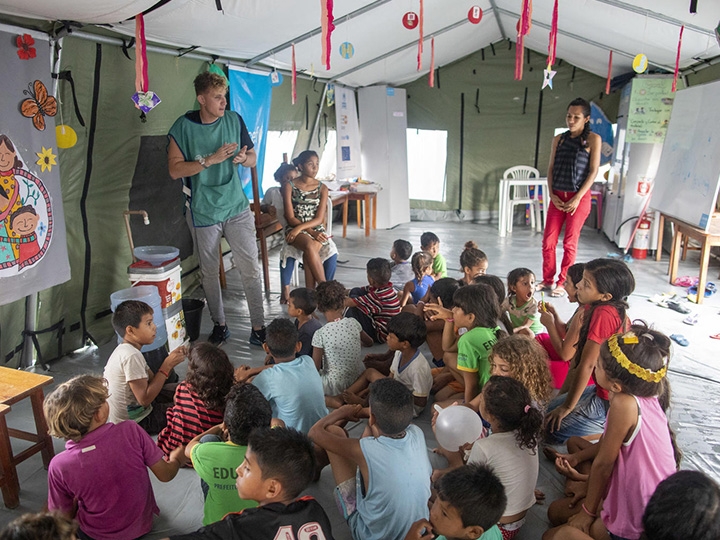 4. Education in emergencies and fragile contexts
Improved learning and protection for children in emergencies and on the move
Large-scale service delivery, including strengthening government education
services to accommodate additional children and adolescents
Using schools as an integrated service platform to deliver interventions and outcomes on health, nutrition, child protection, water and sanitation for children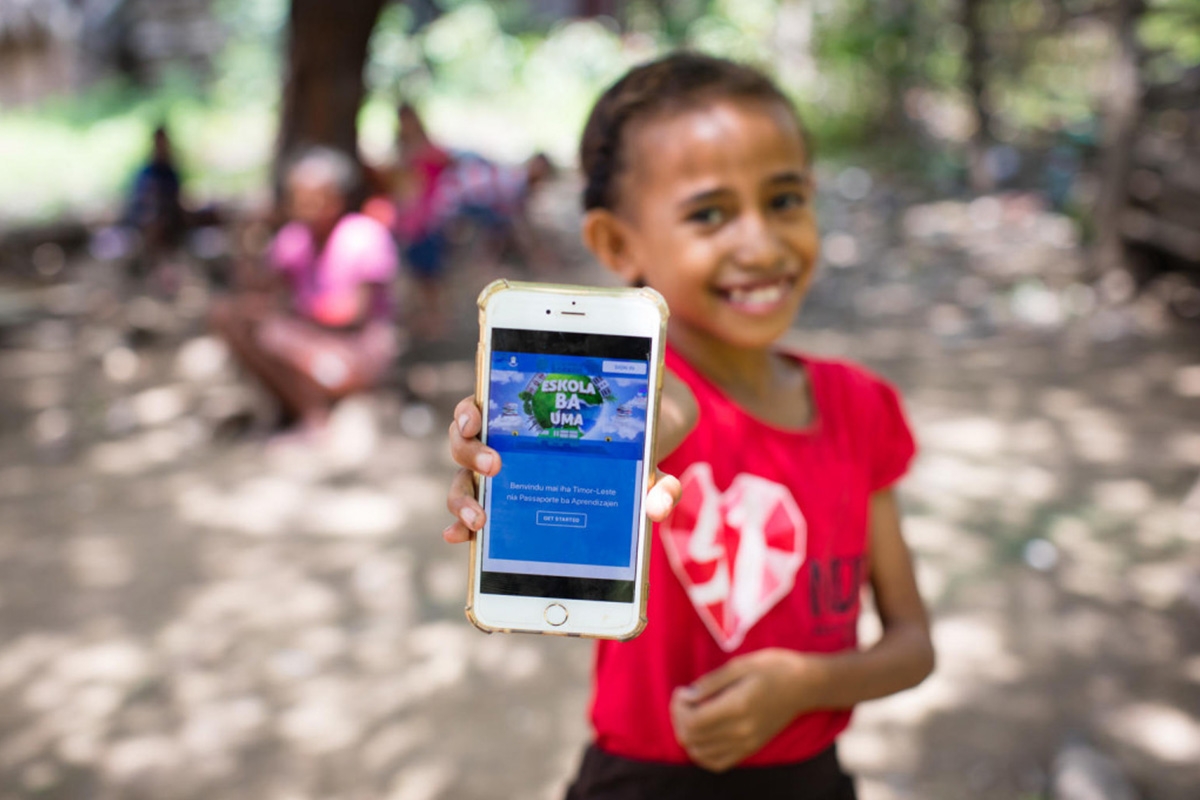 Please send a kind donation today to provide children with quality education that can transform their lives.
All children have the right to go to school and learn, regardless of who they are, where they live or how much money their family has. We believe that now is not the time to divert national funding for education. Rather, governments need to invest in education and join forces to bridge the digital divide. If the global community works together, we can connect 3.5 billion children and young people to the internet by 2030 — ensuring every child, everywhere, can learn online. UNICEF and partners will continue to work together to keep children connected and learning.