Main Content
UNICEF Young Envoys Programme 2023: A Fruitful Child-friendly City Focused Field Trip to South Korea
02/08/2023
Hong Kong, August 2023 —UNICEF Young Envoys representatives returned from their successful field trip to South Korea where they studied the country's implementation practice for child rights and witnessed first-hand how Korea has enhanced community and youth engagement through UNICEF 'Child Friendly Cities Initiative'.
10 Young Envoys visited Korea for 4 days from 24th July. Started with an induction workshop at the Headquarters of the Korean Committee for UNICEF, the Young Envoys visited Wanju County Children's Ombudsman's Office and various child-friendly premises in Jeonju City. The field trip expanded their global perspective and allowed them to learn from Korea's innovative and child-led approaches in child-friendly cities. Furthermore, the Young Envoys had the opportunity to share their achievements and youth initiatives in Hong Kong with their Korean peer group, including the fruitful results from surveys, community services, microfilm production and publicity campaigns.
Reflecting on the trip, Young Envoy Fiona commented "I have learned a lot by visiting various child-friendly facilities such as a library proposed and designed by children, their local children council and children rights' ombudsperson office." Similarly, another Young Envoy Daniel expressed, "This field trip had provided me with a precious opportunity to engage with local children from the Wanju children council, enabling me to gain a deeper understanding of child rights policies as well as Korean culture."
Since 2008, AEON Credit Service (Asia) Co., Ltd. has been the sole sponsor of Young Envoys Program for 15 consecutive years. Ms. Alice Lui, General Manager of Human Resources and Sustainability Development of AEON Credit Service, was delighted to see the positive impact of the programme and sincerely hoped that the young generation will continue to shoulder the mission by showing their love and care for those in need.
Ms. Judy Chen, Chairman of the Hong Kong Committee for UNICEF enthusiastically described the study trip to South Korea as highly inspiring. She expressed her sincere desire for the Young Envoys to use their newly developed leadership skills to advocate for the concept of a child-friendly city, encouraging more Hong Kong teenagers to participate in and understand child rights initiatives.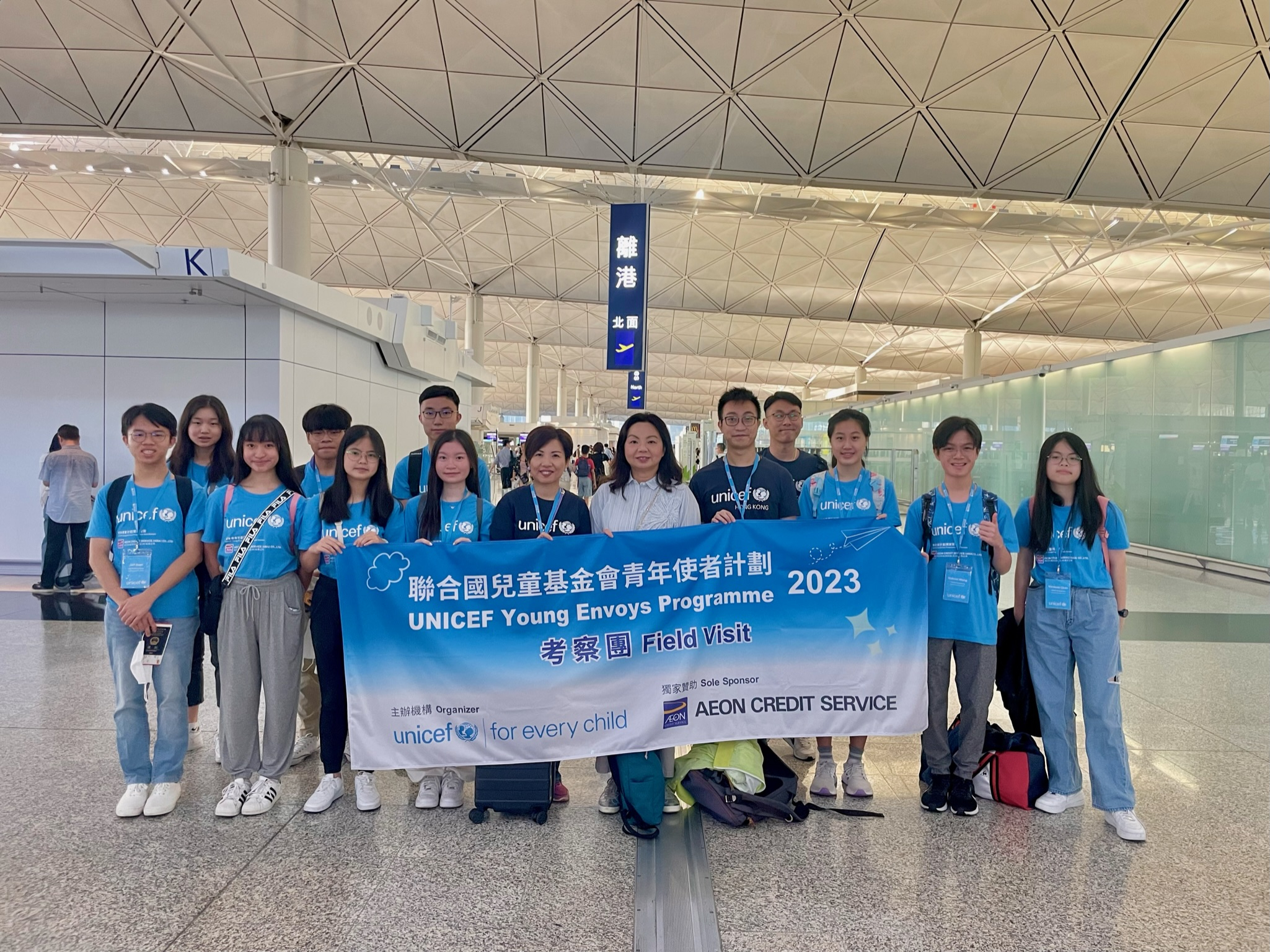 10 representatives of UNICEF Young Envoys Programme 2023 set off for South Korea.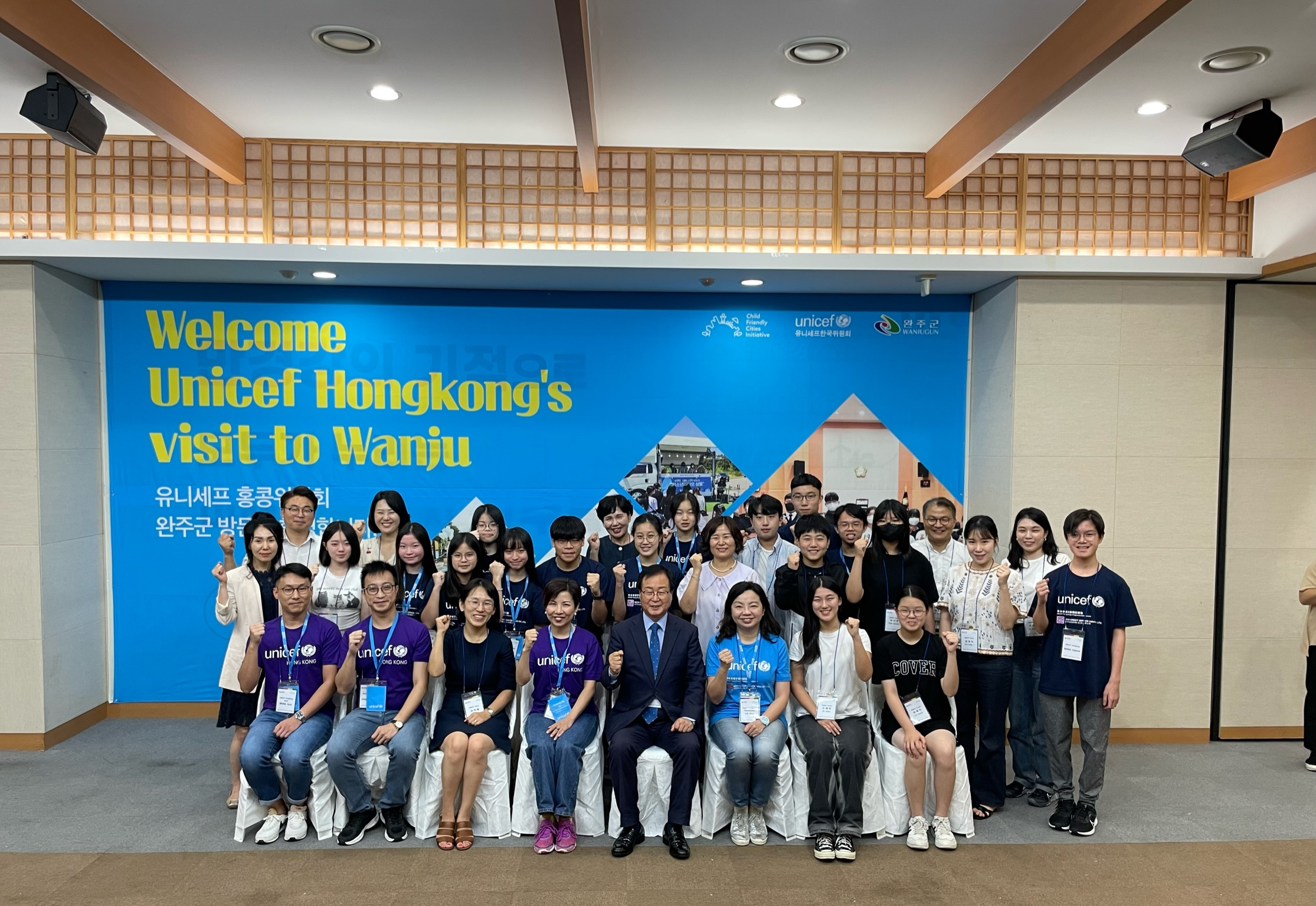 Young Envoys met with the mayor of Wanju County and members of Wanju County Children's Council.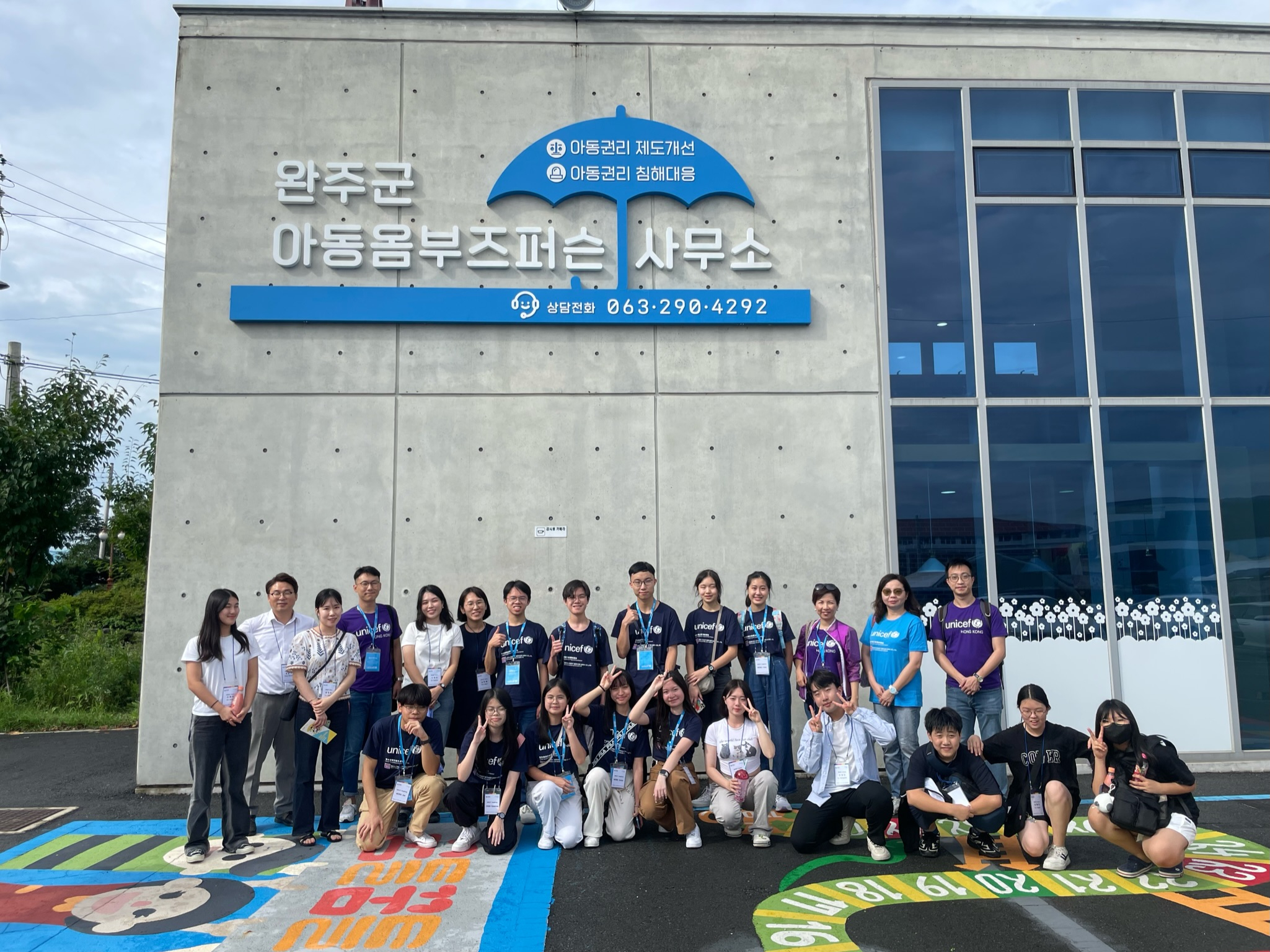 Young Envoys visited Wanju County Children's Ombudsman's Office.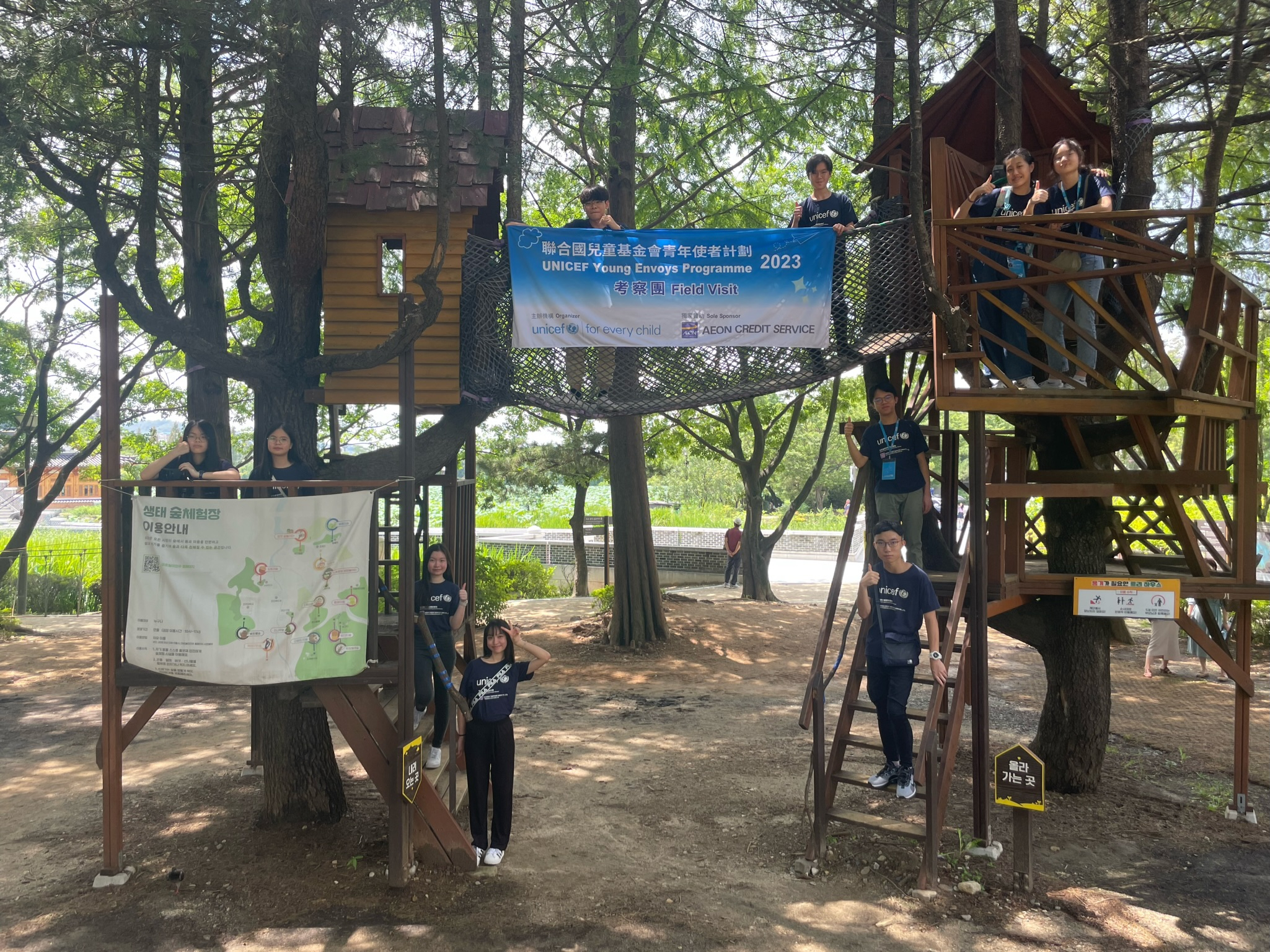 Young Envoys visited many child-friendly premises in Jeonju City, including Deokjin Park.
UNICEF does not endorse any brand, company or service.
For media enquiries, please contact:
Hong Kong Committee for UNICEF
Youk Huang Manager, Communications and Media Relations
Tel: 2836 2929 Email: [email protected]
Ricky Cheng Director, Communications and Media Relations
Tel: 2836 2984 Email: [email protected]
About Young Envoys Programme
UNICEF Young Envoys Programme launched by UNICEF HK in 1996 aims to provide a valuable opportunity for Hong Kong youngsters to explore global and local issues in relation to children's rights to survival, protection, development and participation. The Programme enables local youngsters to better understand the difficulties and challenges children facing globally, and to partner with UNICEF to end children's suffering.
About Hong Kong Committee for UNICEF
Hong Kong Committee for UNICEF (UNICEF HK) was founded in 1986 and was established as an independent local non-government organization to raise funds through public donations, corporate partnerships and special events, etc. to support UNICEF's work. UNICEF HK also promotes and advocates for children's rights through organizing education and youth programs in Hong Kong.