NEW YORK/ HONG KONG, 22 December 2011 – An estimated one million young children in the Sahel region of West and Central Africa are in danger of becoming severely malnourished in 2012 if the global community does not take action.
Eight countries across the Sahelian belt are part of this crisis for children. Inadequate rain and poor harvests mean that the 'lean season' – when food from the last harvest runs out – could begin in some countries as early as March, rather than as usual in June.
Any reduction in the quantity and nutritional quality of a family's food has an impact on children, especially the youngest. Significant numbers of children in the Sahel already suffer from malnutrition, making them all the more vulnerable. And we are already seeing pockets of severe malnutrition above the emergency threshold.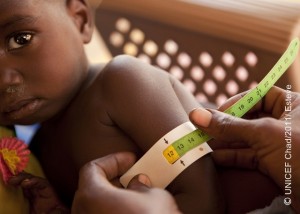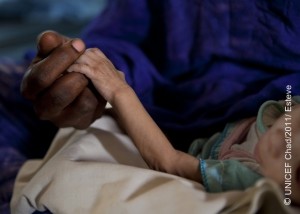 Specially developed ready-to-use therapeutic foods are the best way to treat severe acute malnutrition among children under five so they have a chance to survive and recover. The biggest challenge we face now is getting sufficient amounts of these critical foods to children as the need increases in the coming months.
To prevent a wide-scale emergency in the Sahel, UNICEF and our partners in this effort must begin at once to fill the pipeline with life-sustaining supplies to the region before it is too late.
In 2010, donor commitment, public generosity and the hard work of humanitarian workers averted a major tragedy in the Sahel. Together we can do it again. But we must start now, because the region is vast, the challenge is great and the window is closing.
The children at risk today in the Sahel are not mere statistics by which we may measure the magnitude of a potential humanitarian disaster. They are individual girls and boys, and each has the right to survive, to thrive and to contribute to their societies. We must not fail them.