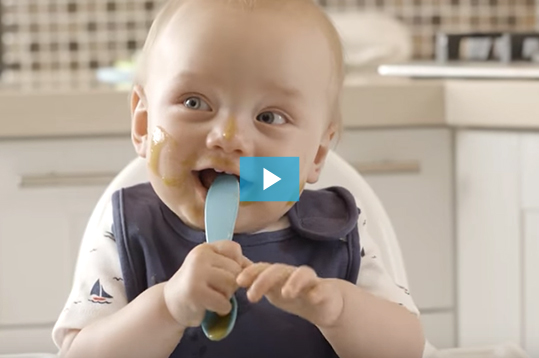 Life's early years have a profound impact on a child's future.
When loved, nourished and cared for in safe and stimulating environments, children develop the skills they need to embrace opportunity and bounce back from adversity.
But nearly 43% of children under 5 in low- and middle-income countries are not getting the nutrition, protection and stimulation they need. This diminishes both the child's potential and sustainable growth for society at large. The good news is that early childhood presents an incomparable window of opportunity to make a difference in a child's life. The right interventions at the right time can counter disadvantage and boost a child's development.
Across the world, UNICEF's early childhood development programmes offer interventions that combine nutrition, protection and stimulation and support parents, caregivers and communities – to help vulnerable children get a fair start in life.
Learn more



Parenting Tips
With every hug and kiss, with every nutritious meal and game time, you're helping to build your baby's brain.
The parenting methods are age-specific and it takes a lot to learn from providing environment for babies and interacting with them.
Do you want to give your child the best start in life? Click the link below and cherish this one and only opportunity!
for every child, #EatPlayLove
To promote the importance of early childhood development, UNICEF HK kick-started a community engagement campaign, 'for every child, #EatPlayLove' in 2018, educating parents and caregivers the essence of nutrition, free play, nurturing care in the heathy development of children.
Want to learn more about how the 3 elements affect the early development of children? Click the link below to pave a brighter future for the children!