Hong Kong, April 12, 2018 – On May 4, also known as "Star Wars Day", everyone in the city can celebrate the iconic franchise, wear their Solo style and donate to support UNICEF's work for children by taking part in Hong Kong's first ever "Star Wars Dress Up Day 2018", powered by Star Wars: Force for Change, a charitable initiative from Lucasfilm and Disney. Registration will begin on Friday, April 13, 2018. Upon successful registration, participants will receive exclusive memorabilia as limited-edition appreciation keepsakes.
"Last year, we teamed up locally with UNICEF to help make a difference for children around the world through Hong Kong's first 'Star Wars Run'. This year, we are excited to be back with 'Star Wars Dress Up Day' on May the 4th, to continue supporting UNICEF's programs for children. The day will not only bring fun and activities, but also inspiration and generosity among our fans to help children in need," said Kerwin Lo, General Manager, The Walt Disney Company, Hong Kong and Taiwan.
"In partnership with Lucasfilm and Disney, we are thrilled by the excitement of the 'Star Wars Dress Up Day' that we are about to bring to the people of Hong Kong. UNICEF HK is privileged to be able to harness the power of Star Wars: Force for Change and mobilize supporters to make contributions, which are essential for UNICEF to support life-saving and development initiatives for children who live under deprivation, suffering and threats," said Jane Lau, Chief Executive, Hong Kong Committee for UNICEF (UNICEF HK). Disney and UNICEF have worked together since 1990 through various corporate grants, cause-related marketing activities, employee giving and customer engagement. The collaboration continues today, with Disney and UNICEF working together to create a brighter tomorrow for millions of children around the world.
In this new era of Star Wars storytelling, this campaign aims to support the immense passion and goodwill of Star Wars fans and followers, promoting change through inspiration, stories and meaningful collaborations. Supporters contributing between HK$100 to HK$480 will receive a special set of memorabilia. Participants can dress up to show their support. All the donations will go to UNICEF's work around the world empowering and improving children's lives.
This very first "Star Wars Dress Up Day" in the city is specially organized to mark the screening of Solo: A Star Wars Story (to be released on May 24) and will be available for enrolment on UNICEF HK, HKTV Mall and HOKOBUY websites.
Additional happenings around "Star Wars Day":
May 1, 4 to 6: "Star Wars" mobile truck is coming to town to surprise fans! Costumed characters from the 501st Legion, a Star Wars fan group, will appear in selected locations in the city to meet and greet the public.
May 4 to 6: Participants are invited to upload their "Star Wars Day" photos onto the UNICEF HK Facebook page and win great prizes from Hot Toys, Chow Tai Fook, Bandai and Hasbro.
April 23 to May 31: Participants can enjoy an exclusive, limited-time offer of 10% off any purchase of Bandai and Hasbro "Star Wars" products at Toys"R"Us by presenting the Chewbacca pin included in the memorabilia set!
To access details for fundraising initiative, visit UNICEF HK website on https://www.unicef.org.hk/starwars , HKTV Mall website  and HOKOBUY website .
The Hong Kong Committee for UNICEF does not endorse any brand, company or service.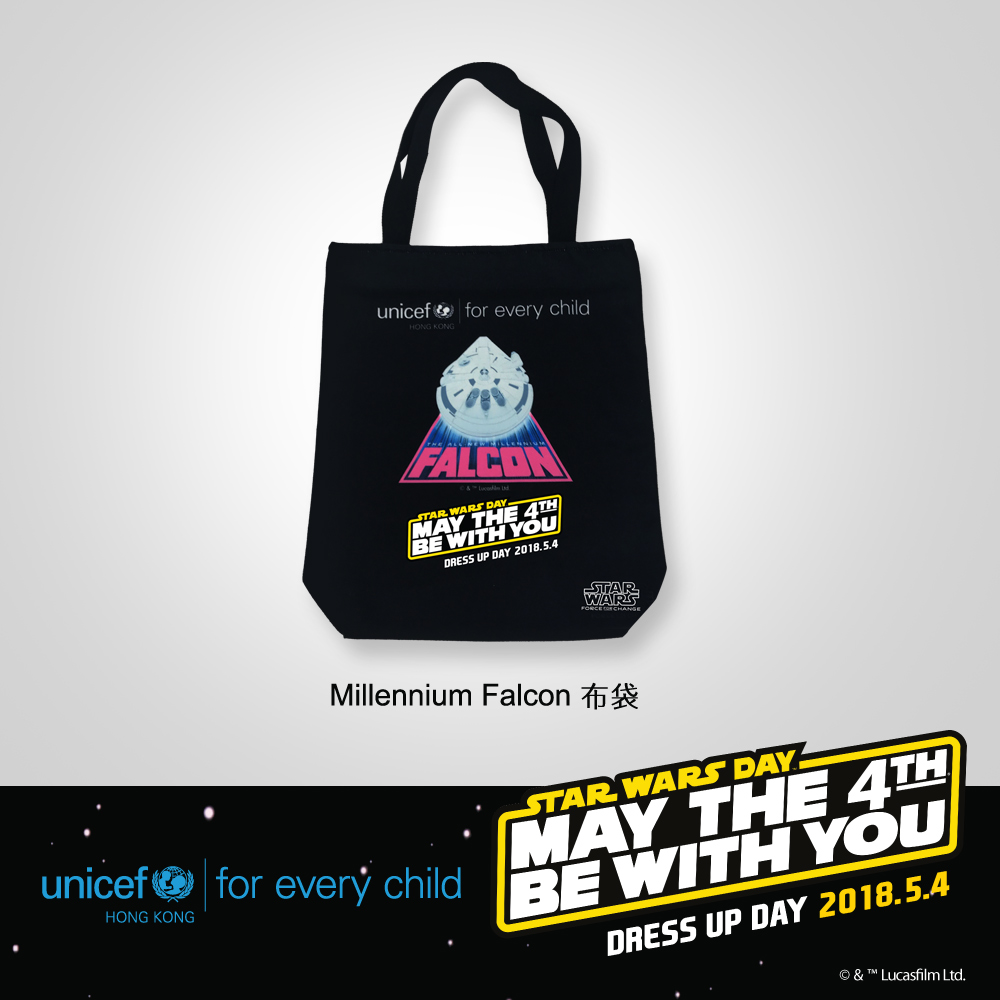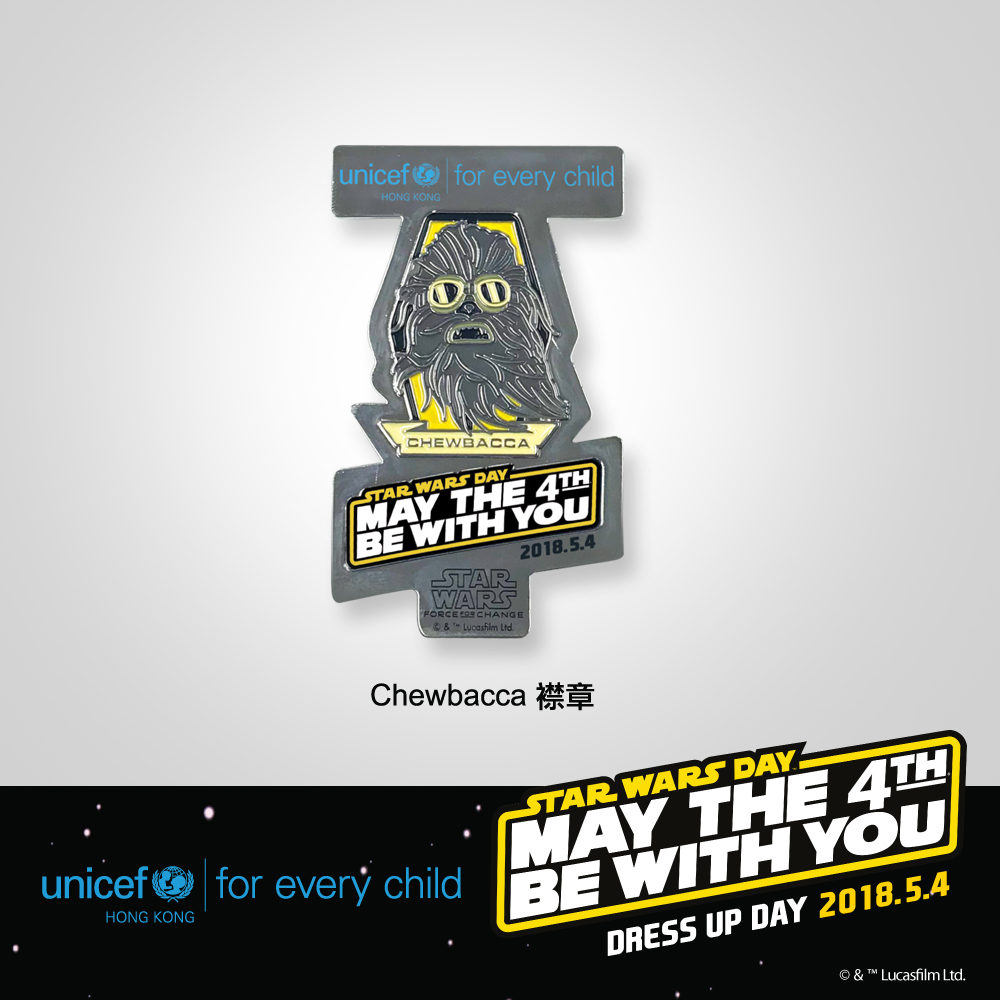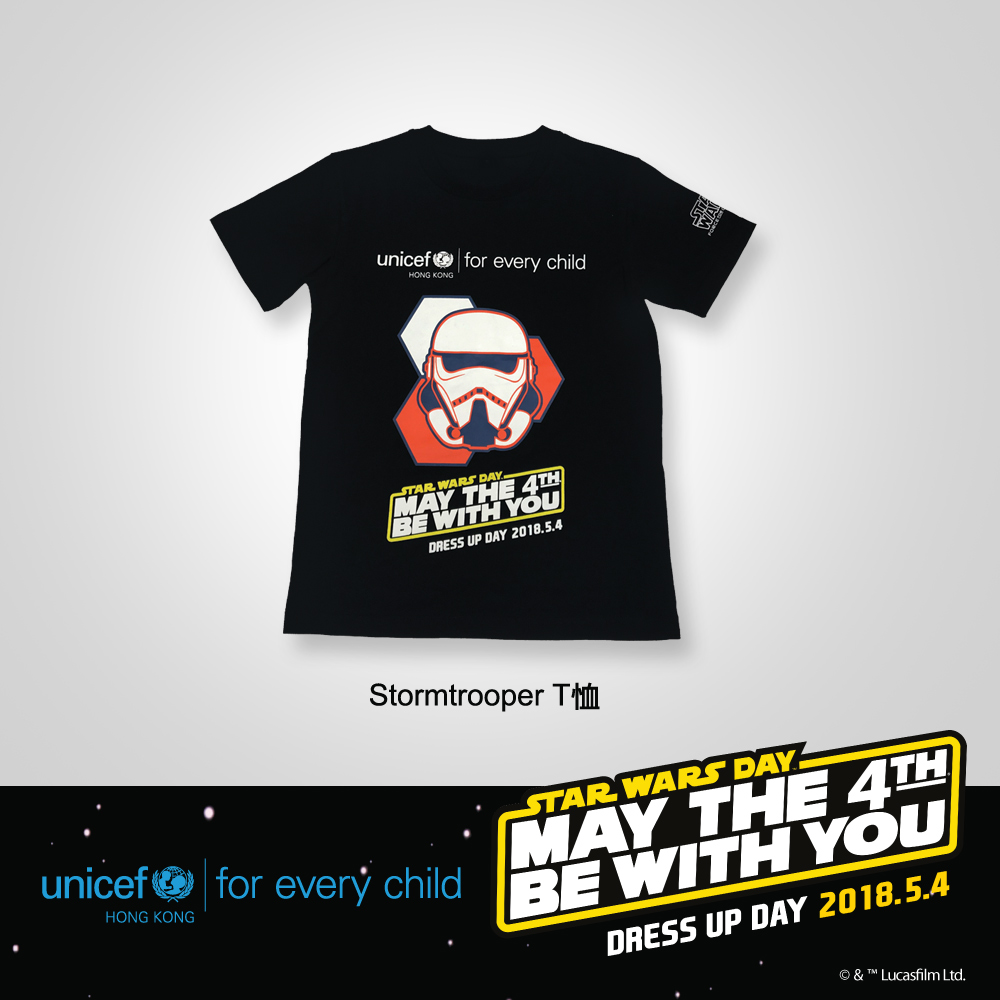 (Photo 1, 2, 3) Dress up on May 4 with your favorite Star Wars outfits or limited-edition keepsake items, including a limited-edition tee, a pin and a tote bag.
– End –
For more information please contact:
Hong Kong Committee for UNICEF
Jamie Wong, Communication Specialist