Highly acclaimed international film star Ms Maggie Cheung was appointed as United Nations Children's Fund (UNICEF) Ambassador in China. With this appointment Ms Maggie Cheung will dedicate her fame and prestige to the cause of the most vulnerable and disadvantaged children in China.
"I have long respected the work of UNICEF in different parts of the world," Ms Maggie Cheung remarked at the announcement event at agency's Beijing office compound. "I am greatly honoured by this new role as a spokesperson and advocate for the most vulnerable children in China, and looking forward to helping to improve public awareness on critical issues facing children."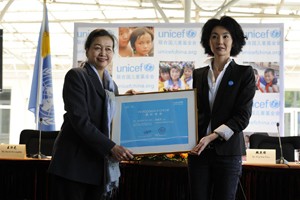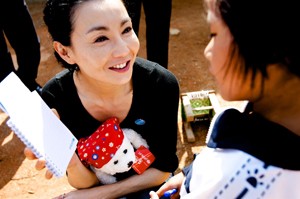 Ms Maggie Cheung recently travelled with UNICEF Representative Dr Yin Yin Nwe to Yunnan to visit communities and children that have been hit hard by HIV-AIDS. The new UNICEF Ambassador had a first-hand look at how children are affected by HIV-AIDS and how successful efforts to scale up HIV prevention and care are helping these communities.
UNICEF Ambassadors are prominent individuals from the worlds of art, entertainment, sport or other fields of public life who raise awareness of the priorities for children and extend the public outreach of programmes for children.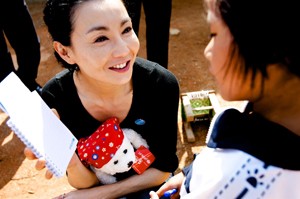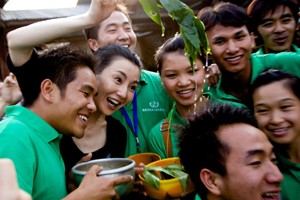 We are delighted to welcome Ms Maggie Cheung as UNICEF Ambassador in China," said Dr. Yin Yin Nwe, UNICEF China Representative. "As one of the world's best known Chinese cinema artists, she will help us to continue raising the profile of children's issues. We are thoroughly delighted that such a respected and acclaimed artist will lend her voice to the cause of children."
UNICEF China aims to enlist Ms Maggie Cheung's support for public advocacy on key child rights issues, such as support for children affected by HIV/AIDS, migrant and left-behind children and children with disabilities.
UNICEF will begin a new five year programme of cooperation with the government of China in 2011, focusing on the most vulnerable children and women in China.