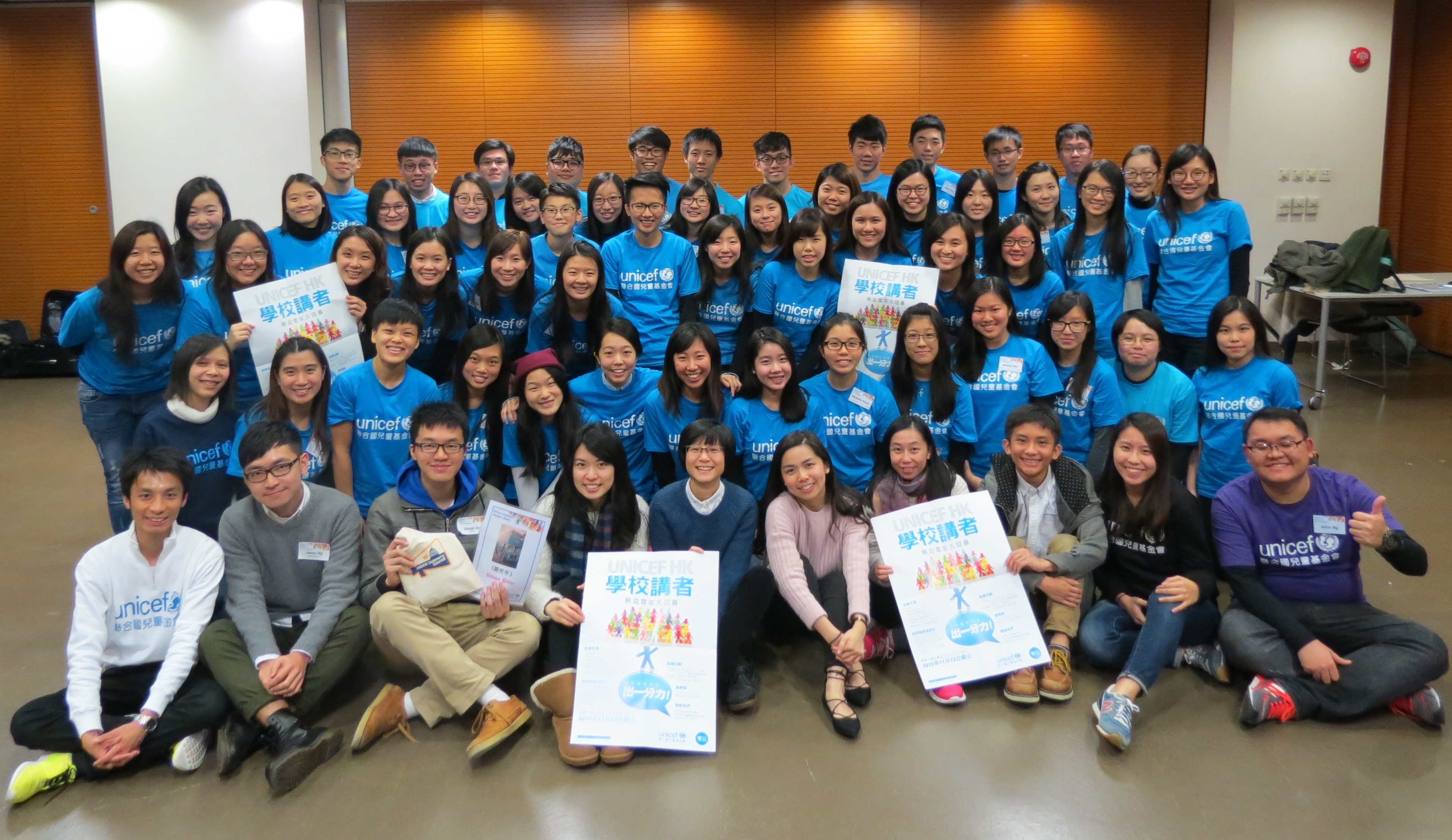 Every year, UNICEF HK organizes various educational activities to promote children's rights. Last year, we visited over 120 schools for conducting more than 150 talks to interact with both primary and secondary school students in Hong Kong. Through videos and life stories, students could learn about the lives of the children worldwide and UNICEF's work on child survival, protection, development and civil participation.
UNICEF HK regularly recruits passionate volunteers to take part in our education works and be trained as a Voluntary School Speaker to lead various school programmes.
---
Duties:
Conduct school talks (click here for details of talks), lessons, school activities at primary and secondary schools in Hong Kong
Engage and serve in different divisions under Voluntary School Speaker Scheme, such as Research and Resources Development Division, School Activity Development Division and Student Development Division
Develop and maintain relationships with schools
Join us if you are:
Aged 18 or above (Full-time tertiary students are welcomed)
Responsible, independent and proactive
Fluent in Cantonese and English, good at communication
Passionate about child right education and UNICEF's work
(Students of Year 1 or 2, and experience in teaching or children/youth related work is an advantage)
And if you are willing to:
Dedicate time and energy, and accept challenges
Complete all trainings and practicums
Conduct school talks, lessons, school activities at primary and secondary schools between September 2016 and July 2018
Engage and serve in divisions under Voluntary School Speaker Scheme
The application of UNICEF HK Voluntary School Speaker is currently closed. Please stay tuned for next round of promotion and recruitment.
---
Enquiry
Alvin Ng, Education Officer (Training and Curriculum Development)
Tel: 2836 2929 / 2338 5151
Email: [email protected]
---
Return to Youth Engagement
Return to Schools and Educators