UNICEF, the world's leading children's organisation, and Pearson, the world's learning company, are partnering to support marginalised youth in Myanmar and Vietnam. Together they are launching a programme that equips young people with 21st century and employability skills and helps them create entrepreneurial solutions to the barriers that they, and their communities, face.
The programme will reach out to marginalised and vulnerable adolescents and young people, who will take part in a series of workshops where they will be taught crucial skills such as critical thinking, communication, team-work, entrepreneurship and project management. They will then be guided to use these skills to identify and analyze real world challenges and problems that are facing their communities, and come up with entrepreneurial solutions and businesses ideas that address them.
Mike Penrose, Executive Director at UNICEF UK said "Southeast Asia is currently experiencing a staggering youth boom, with more than half of the 630 million people in the ASEAN region under the age of 20. The future economic, social and political wellbeing of the region will be shaped by the way in which these young people transition into adulthood. If they have the right skills and are properly supported, there is no limit to what these young people could achieve for themselves, for their communities and for their countries. This why it is so exciting to be working with a partner like Pearson. An innovator that sees this challenge and is prepared to bring its insight, expertise and resources to bear in helping UNICEF to scale up a programme like this one that will give young people vital skills."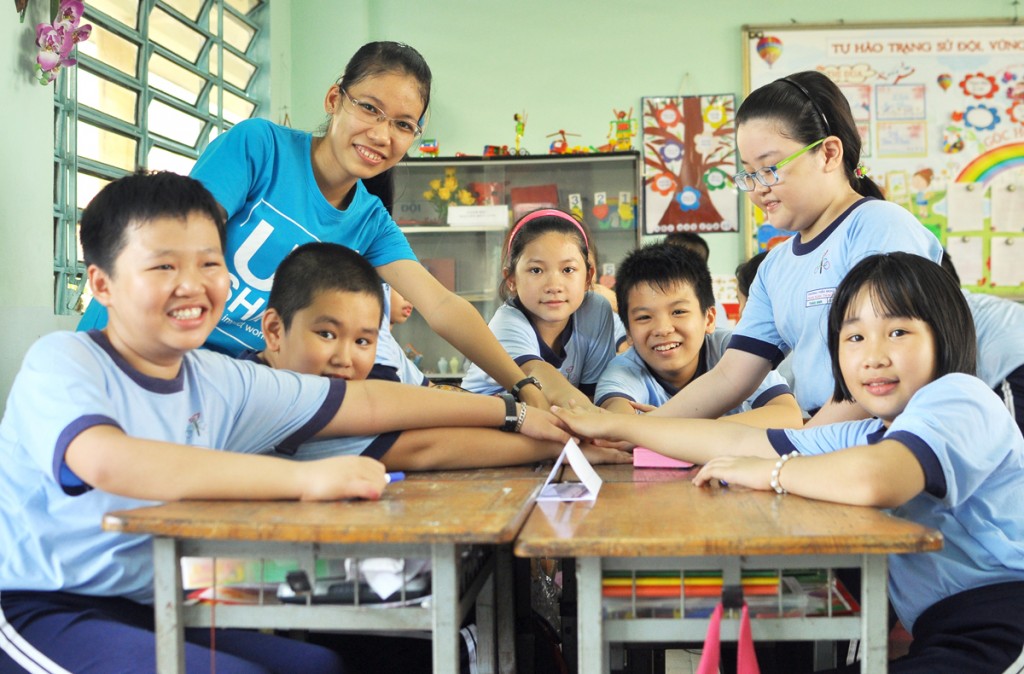 Kate James, Chief Corporate Affairs and Global Marketing Officer, at Pearson, said "As the world's learning company, we are focused on the need for young people to develop the skills that will enable them to build a career and make progress in their lives. This partnership will help young people to achieve these skills and to successfully tackle the challenges that affect them and their communities."
It is UNICEF and Pearson's hope that in addition to 3,000 plus young people who will directly take part, the programme will leave a lasting legacy that will continue to benefit young people and their communities into the future. The programme will be delivered by local teachers, youth facilitators and community leaders who will be trained to deliver the programme's 21st century skills curricula and who will be able to continue teaching and passing on their learnings. The young people participating in the programme will also be taught to pass on the skills they are developing and the ideas and businesses they develop will go on to impact positively on tens of thousands of their peers as they take effect in communities.
The programme is a scaled-up version of existing programme called UPSHIFT, which has been successfully piloted in smaller groups. Business ideas that have already been developed and brought into existence by young people participating in this earlier pilot include; a job search website for the visually impaired; resources and a curriculum that can be used to teach primary school children about respiratory health issues; and a training course for students on how to help people with disabilities to benefit from public transportation.
We know that businesses have the scale, investment, and expertise to help address the world's biggest challenges. In addition to Pearson's funding commitment of HK$8.34 million (US$1.09 million), Pearson's involvement and contribution will include activities such as; curriculum development, mentoring, participation in committees to determine ideas that are funded, and participation/facilitation in workshops.