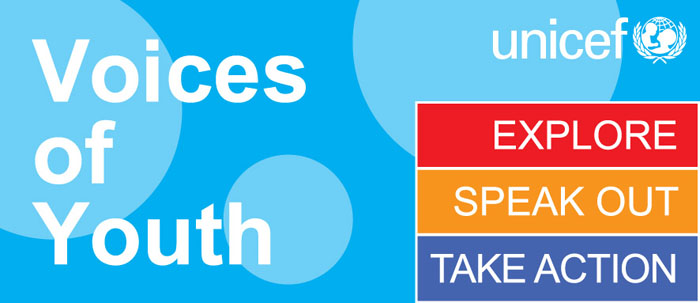 16 radio hosts are ready to make 'Voices of Change' after months of training. In partner with an online radio station, uChannel, to handle the production of the programmes, it focuses on discussing, analyzing, understanding local children issues and to communicate positive messages to younger generations, to offer tips to children who encounter problems.
The 'Voices of Youth' will be reaching out to the general public through weekly column writing at Headline Daily and Young Post, starting from August and September respectively.
Don't miss the chance! Stay tuned!
A total of 12 episodes – 30 minutes programme will be broadcasted at uChannel from 4 September to 20 November, every Saturday from 9:00 – 9:30pm. You can listen to the online radio programme by logging onto uChannel website http://uchannel.hk/unicefvoy.htm. Programme segments can also be downloaded from http://www.unicef.org.hk