Overview
Main Activities
Application
Sharing
Video
Publication
---
UNICEF Young Envoys Programme, launched by UNICEF HK in 1996, aims to provide a valuable opportunity for youngsters to explore global and local issues in relation to children's rights to survival, protection, development and participation. The Programme enables local youngsters to better understand the difficulties and challenges children facing globally, and to partner with UNICEF in bringing changes to their lives. Outstanding Young Envoys will be granted an opportunity to participate in field trips in a developing country or local workplace experience in UNICEF HK.
---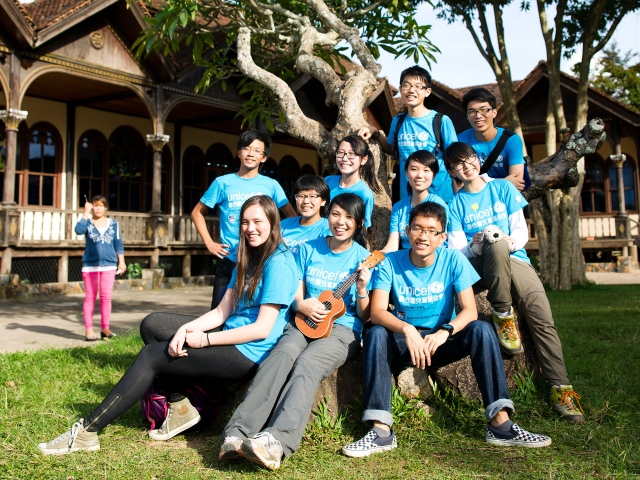 UNICEF Young Envoys are all passionate in promoting child rights.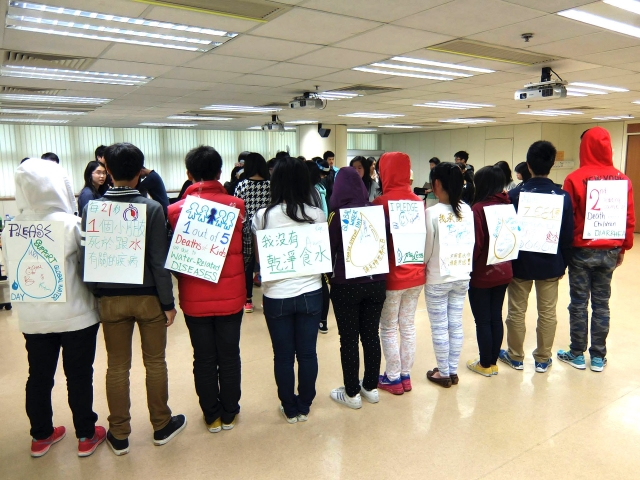 Each year, UNICEF HK provides 160 hours of training for participants of UNICEF Young Envoys Programme.

The participants help promoting child rights message to over 30,000 secondary school students every year.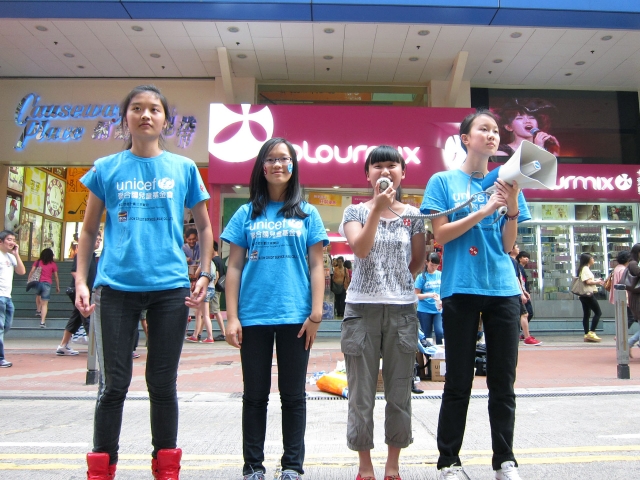 Young Envoys organize various events to engage the public and promote child rights.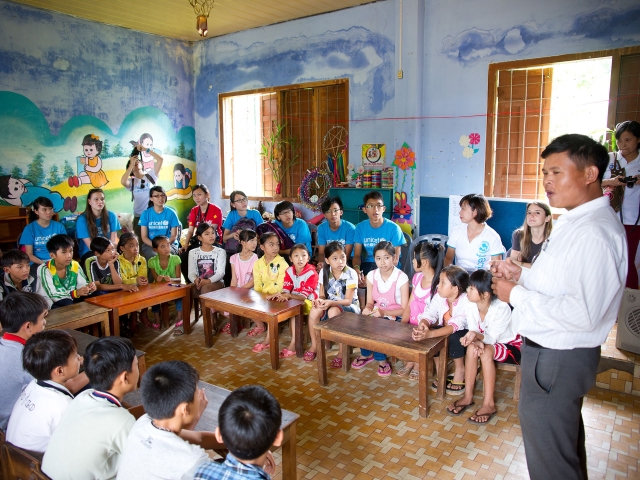 Since 1996, UNICEF Young Envoys visited over 10 countries to learn about UNICEF's work in the field.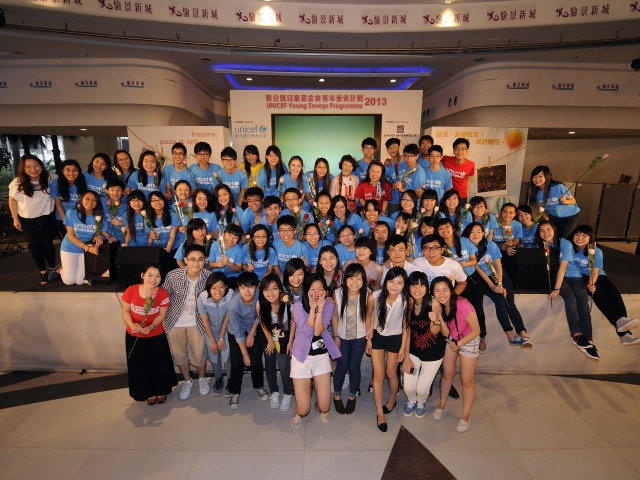 Until 2016, UNICEF HK has nurtured over 1,000 Young Envoys; they keep spreading message of child rights and needs.
---
Objectives
To cultivate child rights advocates through capacity and skill building in terms of leadership, communication, organizing and mobilizing
To raise awareness of the challenges and threats faced by children around the world and how UNICEF improves lives of millions of children
To offer a platform for young leaders to participate in and lead UNICEF HK's advocacy and education works
To realise right to participation and promote United Nations Convention on the Rights of the Child
Never doubt that a small group of thoughtful, committed citizens can change the world; indeed, it's the only thing that ever has.
– Margaret Mead
---
---
Return to Youth Engagement
Return to Schools and Educators